Brick and mortar retail plays a vital role in any brand's distribution chain. The majority of Ironlak's product moves via the shelves of localised, independent graffiti, skate and art shops. These small business owners are our front-line hustlers, the link between our warehouse and our community. They're the ones that grind it out on the daily to get product into your hands.
To shine some light on these bastions of retail, we've decided to hunt down an Ironlak Official Dealer each month, get inside their head for a second and show their store some love.
Our man Danny Murillo from Modest in Chicago, Illinois has been holding us down in the Windy City since 2011. Along with co-owner Matt Ward, he's created a sophisticated retail environment from which they service the local skate and art communities. We're proud to be on their shelves.
I took five with Danny to discuss his origins in business and learn his motivation for the store. Next time you're in Chicago, drop in and check out the store. Be sure to tell 'em what's up from me. -Dymskov
Dymskov: Let's start with the early days. When did Modest begin and what was your motivation for starting the store?
Danny Murillo: Modest was an existing skate shop located in Berwyn, IL in 2011. With a few ideas in mind, catering to the graffiti scene was definitely on top of the list. While hustling vintage gear online and by word of mouth, I was building up relationships with all types of artists and slowly building my clientele. I pitched my ideas to the homie Matt Ward (owner of Modest Skate Shop) about selling vintage gear and snapbacks, which were quite popular at the time. Also, selling spray paint to the scene had been an idea of mine since 2005. It was almost a no brainer to incorporate it into the skate shop because of the location – due to the spray paint ban in Chicago (ed: spray paint sales are banned in Chicago's city limits). Matt liked where I was going with certain things and I was always a fan of his shop. We then joined forces to create a lifestyle shop and gallery. Soon we relocated to 7416 W. Madison Street in Forest Park, IL.
Being a father of a 15 month old little boy and another one on the way, it was definitely an eye-opener. I knew I had to hustle twice as hard for them. Life would become extremely real and I had to prove it, not only to them, but to myself as well. After almost four years of being in business, they are still my motivation.
Shout out to OMENS, POSE and LEVY for getting me started in the game.
Tell us about the team behind Modest. Who's the visionary and who keeps the wheels turning?
The team behind Modest would be the graphic designers, photographers, videographers, graffiti artists, skaters and illustrators.
I would say I'm the visionary. I come up with the creative new ideas for the shop that I think would appeal to our customers. Matt is the wheel turner. He's the hard body of the shop and is responsible for keeping a balance at the shop (from fashion, to skate, to art). Together we are responsible for creating the Modest brand. Over the years we have improved and are looking to continue growing. Our clientele is what keeps us going. Because of their support we are looking forward to creating dope projects.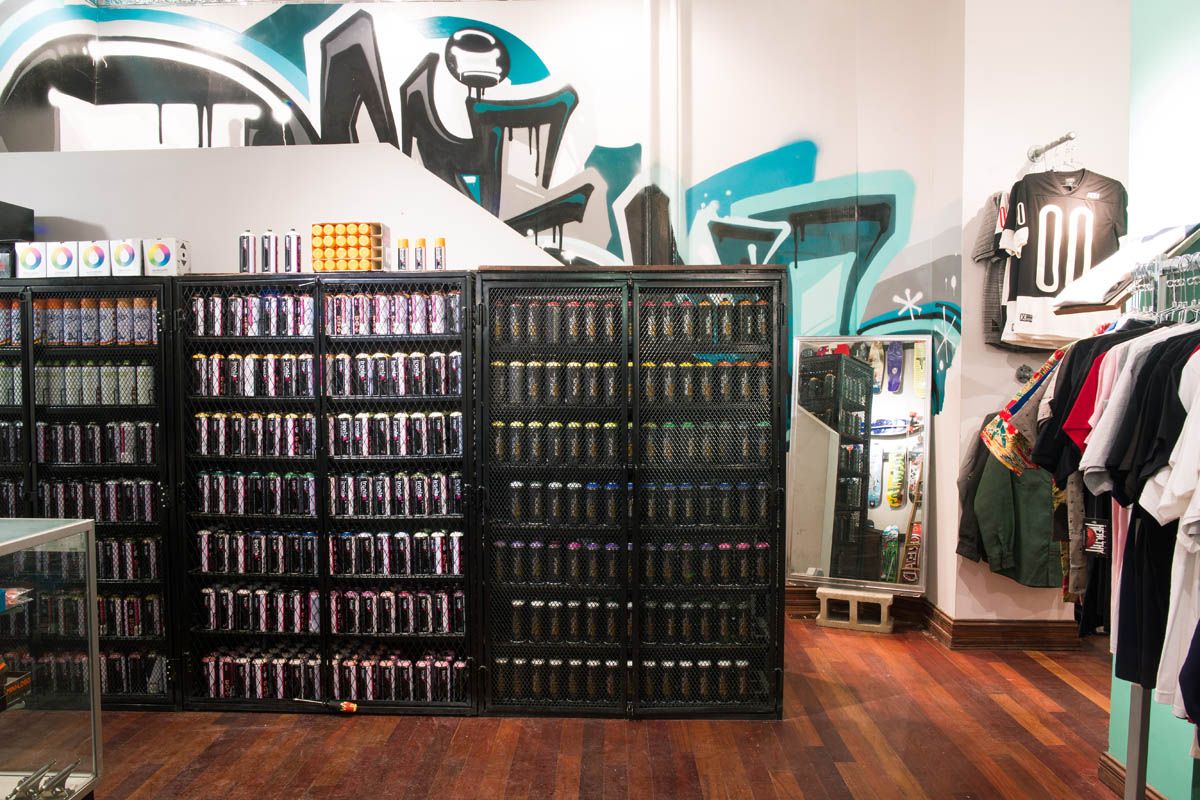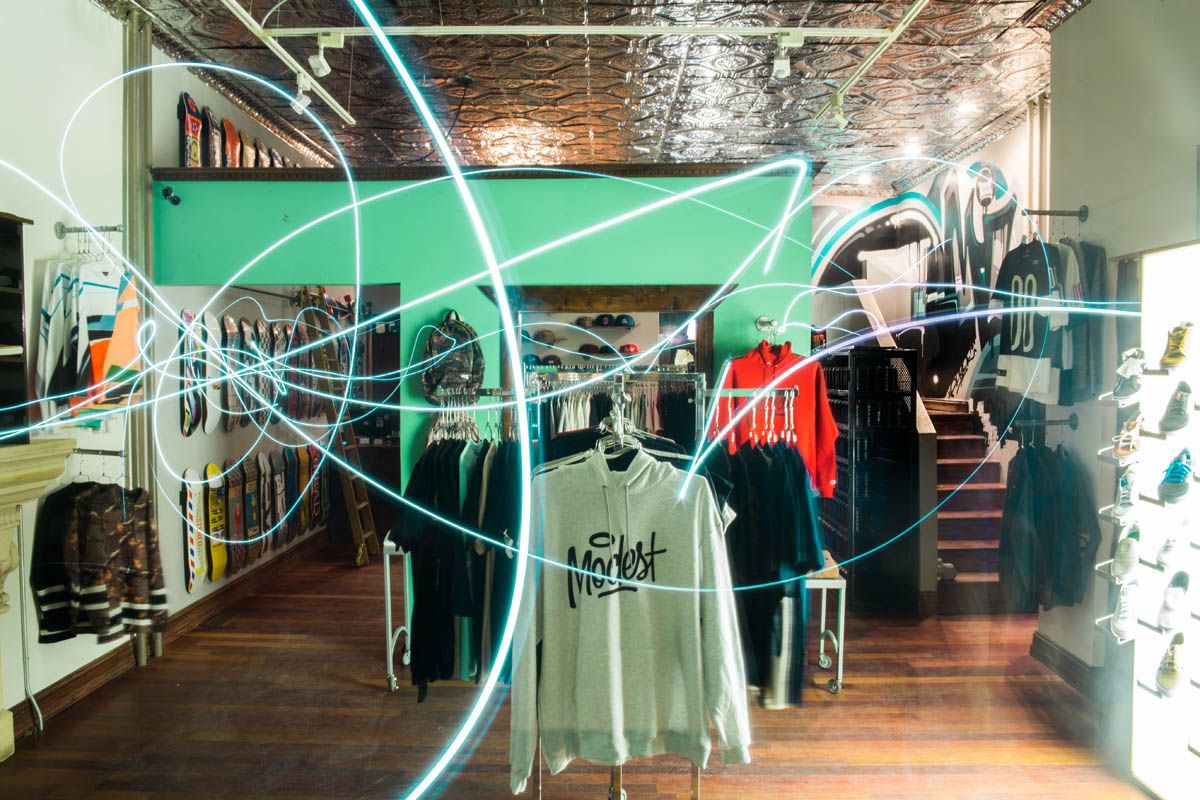 You're obviously quite involved in both the skate and graffiti scene in Chi-town, any up-and-comers that we should watch out for? Who's crushing it locally?
Absolutely. In the skate world, it would have to be the homies Julian Izaguirre and Emmet Duffy, who you'll catch in and out of the shop. In graffiti, it would have to be REKON VILLAINS. Dude's an animal who stays crushing the city with style and burners.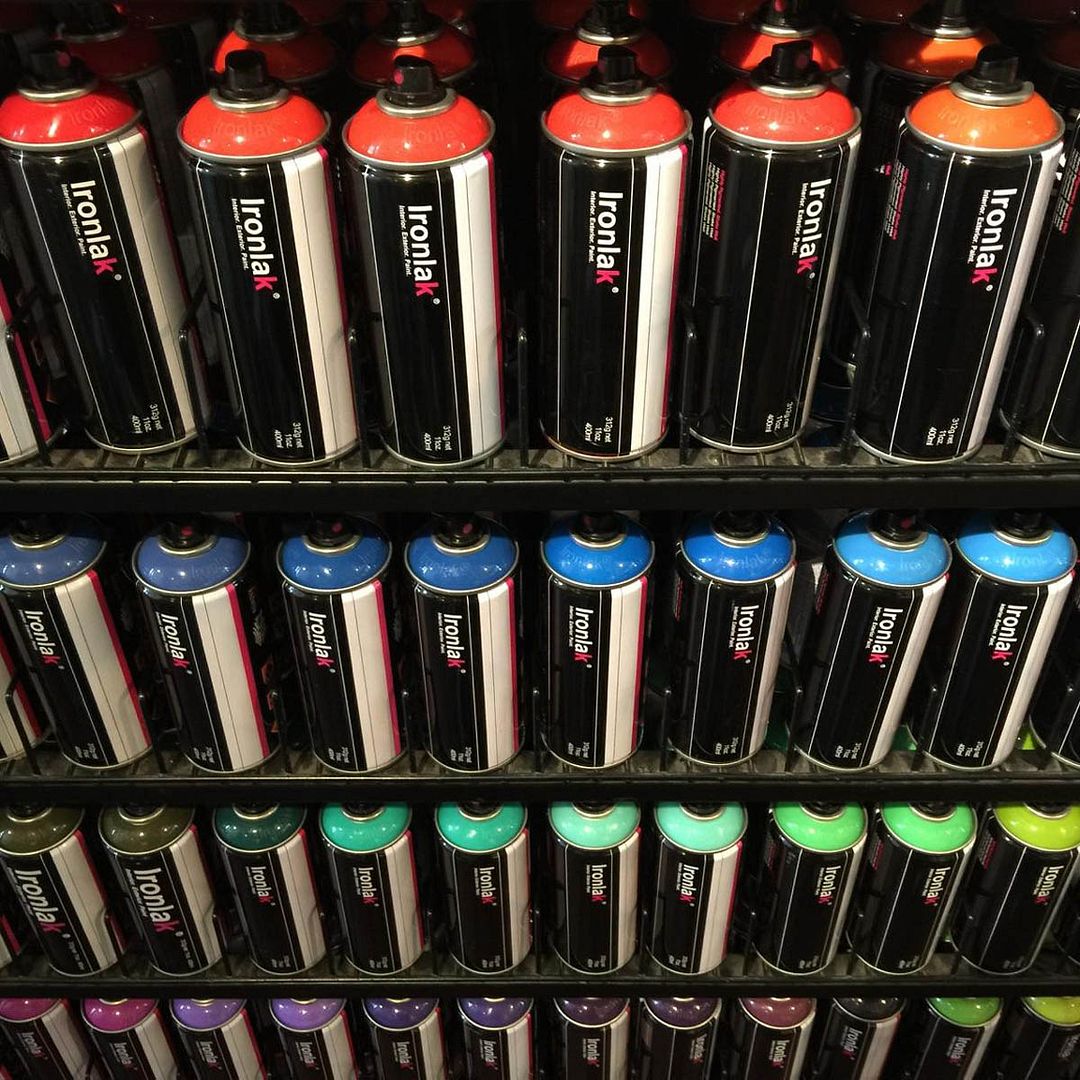 Ironlak has been on your shelves since 2011. What's your favourite colour or colour combo?
The variety of color makes it hard to answer. But to be honest, my favorite colors would have to be Frazetta, SIRUM Black-Red, ENUE's Bonggg!, POSE Sushi and of course Chicago blue. I love seeing how creative artists can get with new colors and techniques.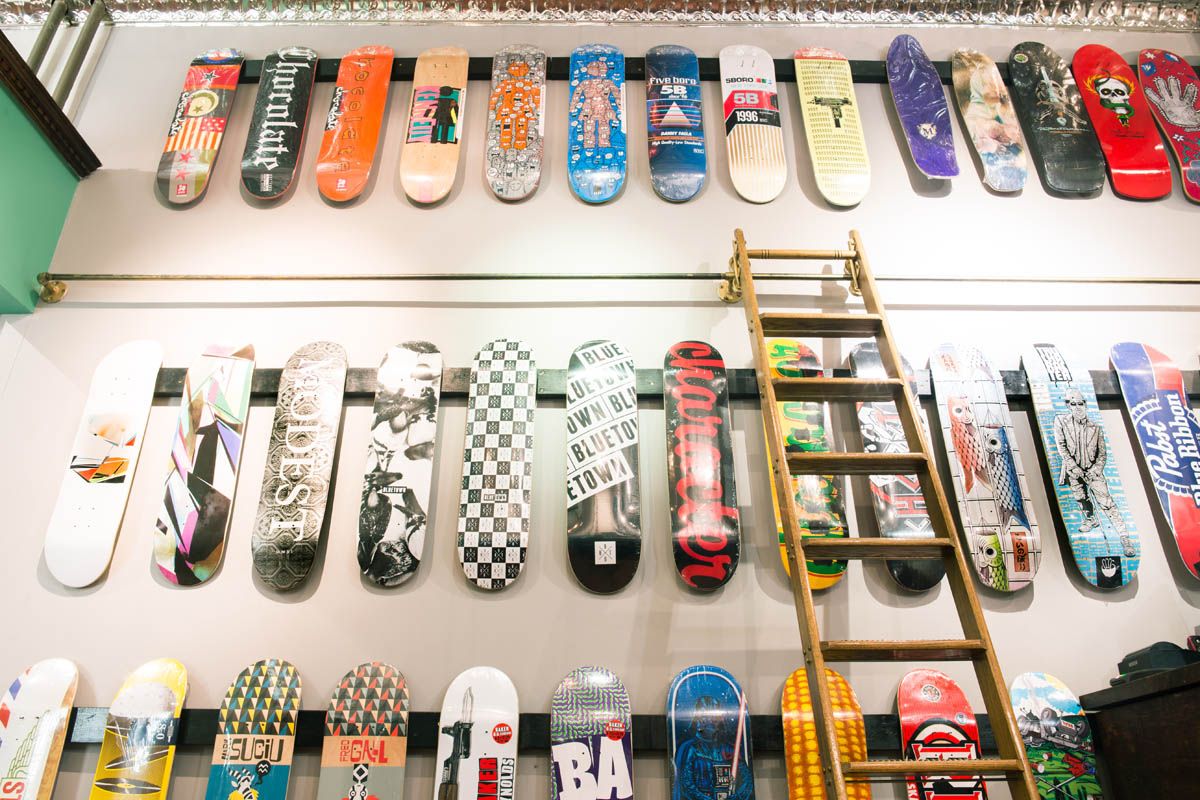 What music have you been listening to lately?
Rap, Hip-Hop, House and Drill shit.
When I visit Chi what hot dog spot are you taking me to?
Gene & Jude's, West Side Chi.
What's next?
To take over the world! Lol.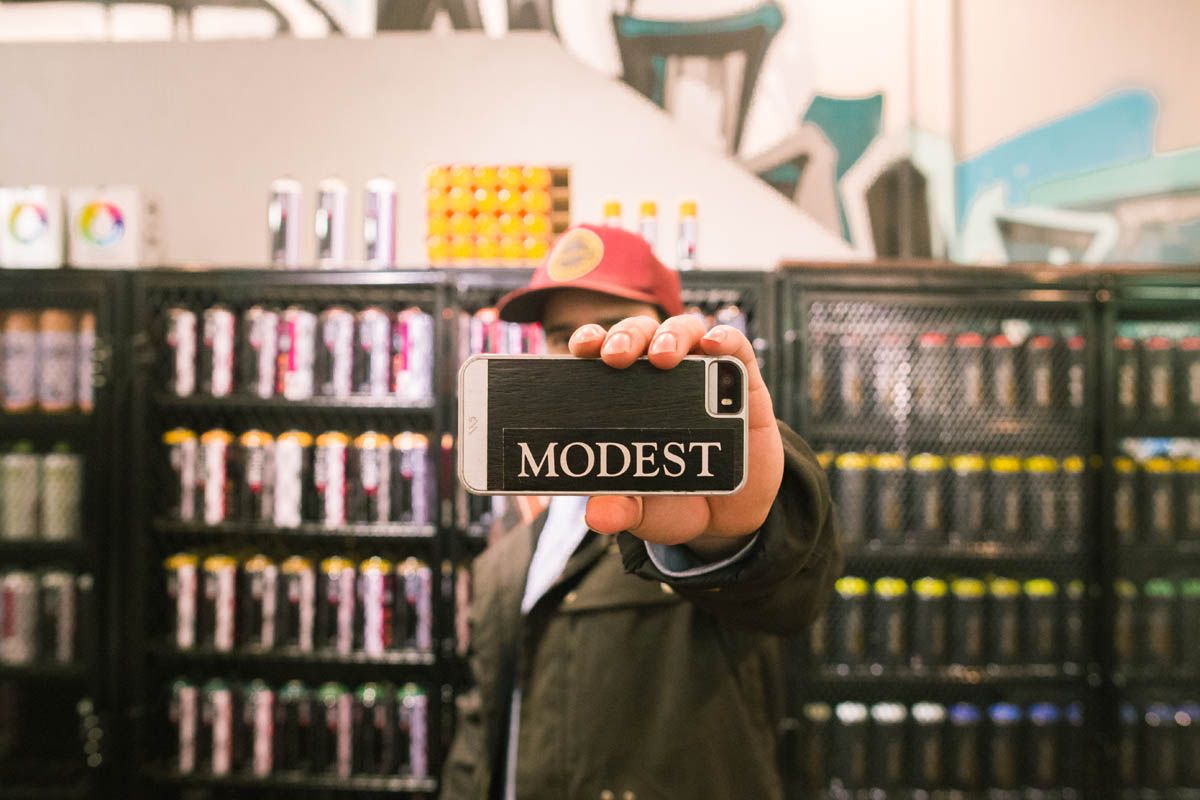 MODEST