'Man Bites Dog' comes as FINTAN MAGEE's first ever multimedia artwork, incorporating his trademark mural style with sculpture, fire and video.
Arguably his most political work to date, 'Man Bites Dog' explores media bias in Australia.
If you're in ACT be sure to peep the video installation at 'PROTEST', a group exhibition opening at M16 Art Space in Canberra on Thursday 26 March 2015.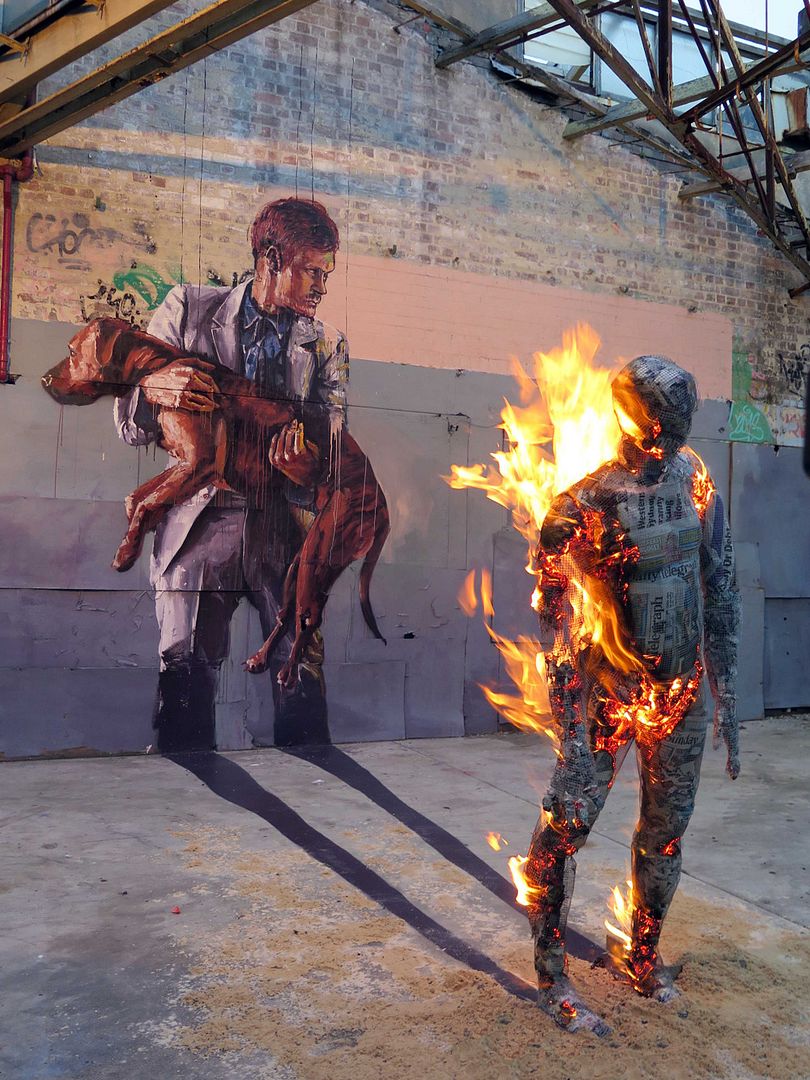 FINTAN MAGEE