"Here's my latest work. It's a project for Glue Clothing inside Melbourne's new Emporium Shopping Centre. The shop hasn't been opened yet so you will be the first to see this work.
It's titled 'A Fractured TV Reality' and is over four meters tall. My original concept, Ironlak spraypaint, details finger painted, roller background.
"It's my view that humankind spends too much time watching the big screen in our lounge rooms, which in-turn distorts our view on reality. As such all the screens in my painting are distorted and fractured.
"Go spend some time outside." -SIRUM.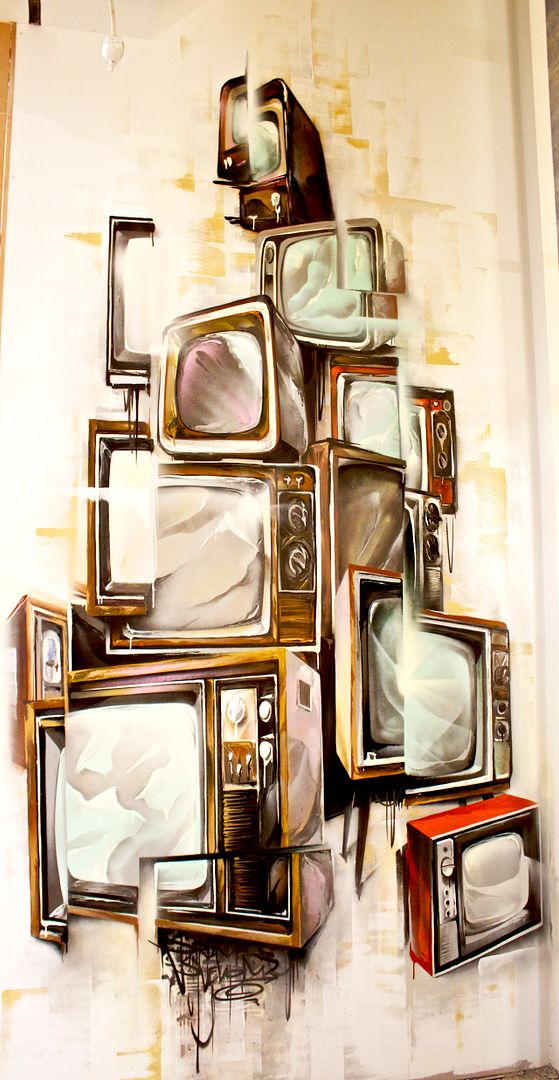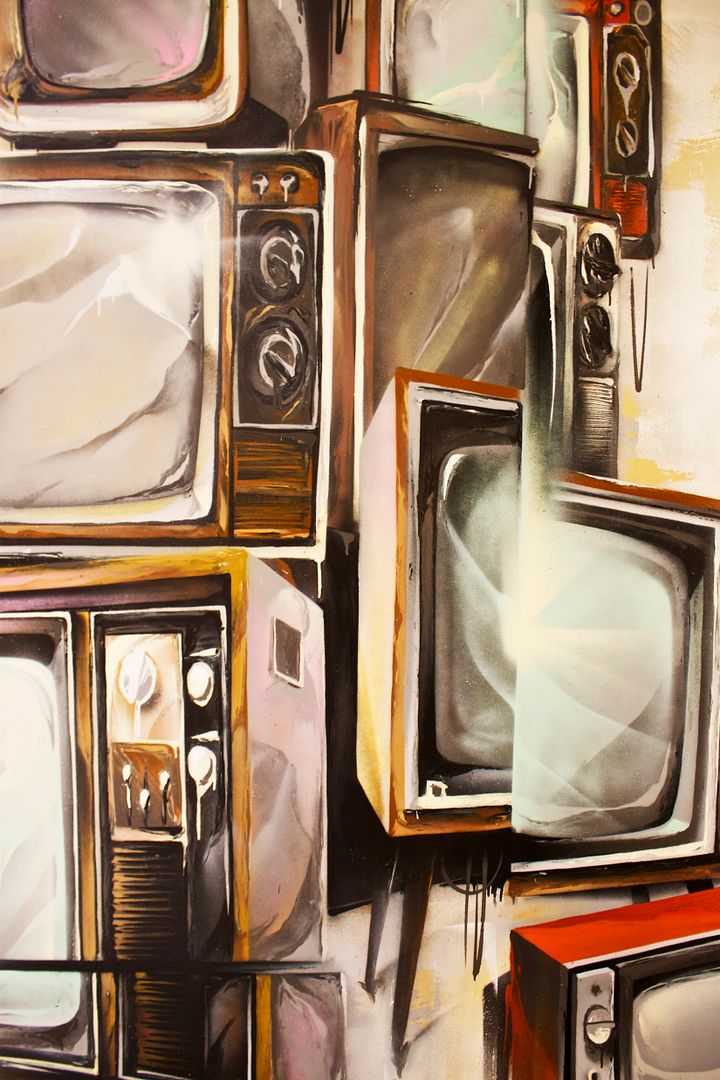 More:
http://komplexgraphix.com
http://sirum1.com
http://instagram.com/sirumvsvenom