We've been in our lab working on new colours and correcting some of the flaws with the current (Rhodium) product.
We are pleased to present five brand new Ironlak colours;
These are the first five colours to be shipped with our new non-leaking valve, look for the below sticker as an indication that you have got the goods. We've tested hundreds of cans from this new batch and not found a single leaker, so rest assured that when you see this sticker, the seal is tight, and you'll be armed with everything you need to make the wall look fresh!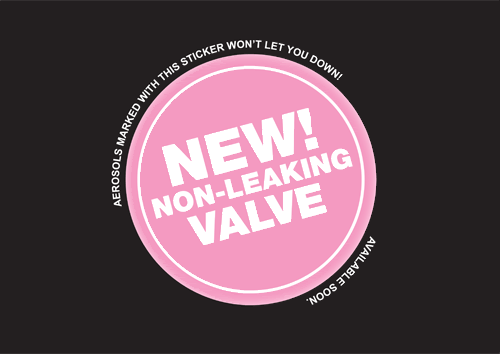 Since we've developed the above valve we've really been focussing on fine tuning the smaller details with our aerosols to deliver a product that is as close to perfect as you can get. Keep your eyes our blog to learn what we are tweaking and when the new shit will drop.
In the meantime, get to a store and peep the new colours with the new valve, we know you'll be impressed.
And, thanks to all the writers that have supported us throughout all the valve issues. We'll continue to support the community that supports us.
-Ironlak Fam.